OUR MISSION IS TO KEEP PEOPLE SAFE AND INFORMED.

Learn More About Us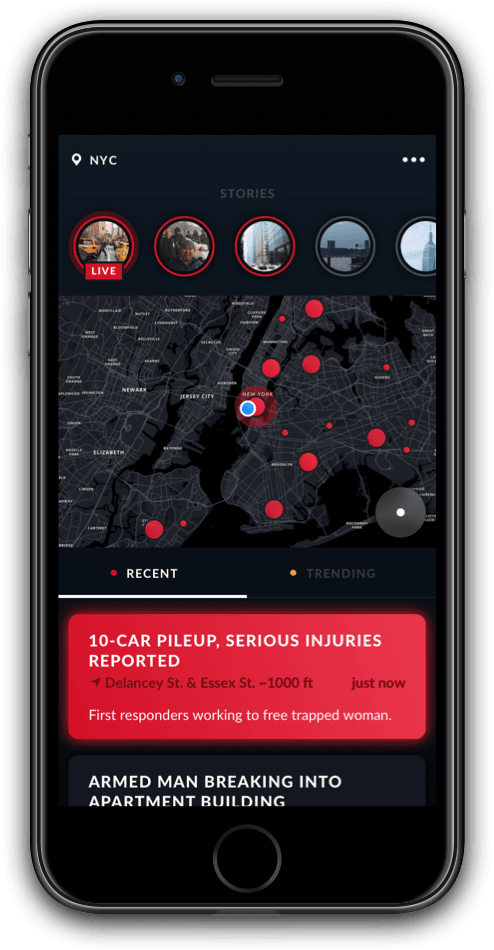 Our mission is to keep people safe and informed. We believe everyone has the right to know what's happening inside their communities in real time, and that transparency can drive change for the better. Citizen users are empowering the city of the future, building new ways to bring people together, creating a safer world, and democratizing 911.
We're just getting started.
Citizen is supported by a coalition of community, public safety and business leaders who are united in their belief that transparency and technology play a pivotal role in community policing.
"The status quo is more dangerous than trying something different. Citizen empowers the most vulnerable to be safer. It provides the transparency our communities need to keep our most embattled neighbors safe."
-Benjamin Jealous, former president and CEO of the NAACP
"Everyone who lives or works in New York City should download Citizen. There have been so many instances already where it has helped me avoid dangerous situations. It will help keep individuals safe and also make us a stronger community"
-Minister Clement James, FDNY Firefighter and Baptist Minister
The Citizen Team
Our team is made up of technologists and creatives who bring a diverse array of backgrounds - we're programmers, entrepreneurs, writers and public safety professionals - all united in our vision to keep people safe and informed through cutting-edge technology and real-time communications. Our company is based in the heart of New York City, but our team's reach is global.
Ready to join us?
We're always on the lookout for talented people who want to take action and make the world a safer place.